THE AREA
The Hotel is situated near the beautiful and lively city of Luzern at the shore of one of the largest lakes of Switzerland, the Vierwaldstдdtersee. The Resort is overlooking Luzern and the picturesque lake and is only 10 minutes away from the city centre with its world famous medieval wooden bridge. The region is worthy of visiting in summer and winter
THE APARTMENTS
During the warm summer months the hotel is a very convenient starting point for excursions into the Swiss countryside, hiking tours, visiting an a variety of museums and cruises one of the old paddle steamers. In the snow secure winter months there are best skiing and snowboarding possibilities in the surrounding mountain range. From the rooms one can enjoy the best views of the region.
UNIT FACILITIES
Bath & Shower
Kitchen - Partially Equipped
Satellite TV
Telephone
AIRPORT
Zurich is only 1 hour drive away
CHECK IN / OUT
Check In: Saturday16:00
Check Out: Saturday10:00
ONSITE FACILITIES
Cafe
Conference Facilities
Restaurant
Sauna
FACILITIES NEAR-BY

Cinema
Cross Country Skiing
Hiking
Medical Facilities
Museums
Sailing
Shops
DIRECTIONS
From the airport of Zurich follow the motorway (Autobahn) in direction of Luzern. Turn off towards Kriens and follow road for approx. 10 minutes. Follow the signs for Mt Palatis, right up to the mountain cable car, once in the car park, turn right and go up the hill.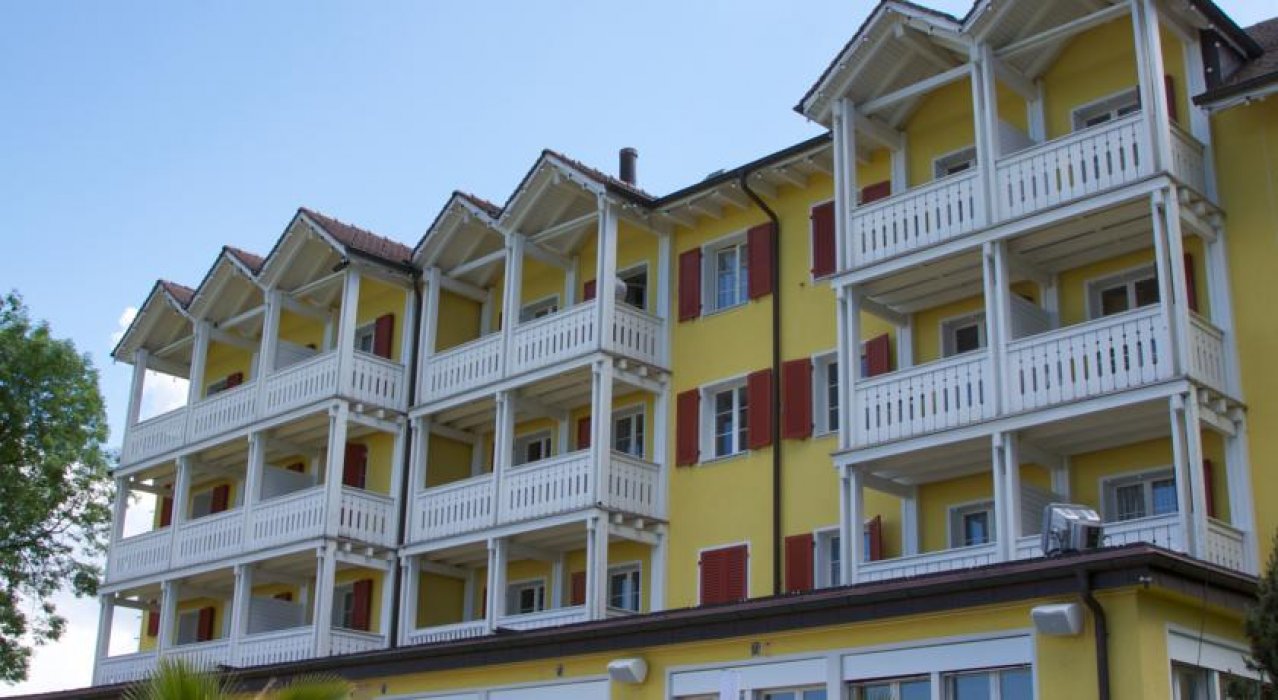 Photo Gallery