BECOME A PILGRIM CLUB MEMBER TODAY
BGHC is pleased to offer the Pilgrim™ Card for its clients and passionate travelers.
The Pilgrim™ Card comes with exclusive benefits and privileges, such as:
Access to a wider variety of fabulous destinations to select from*

Access to unique travelers' clubs

Access to the most desirable and exclusive resorts and hotels
The list of distinguished hotels and resorts includes; Hilton Hotels, Sheraton Hotels, Marriott Hotels and many others. Our Pilgrim™ Card members not only have access to the best hotels and resorts but added perks and personalized service through our incredible team at BG Holiday Corp.
The Pilgrim Card is your personal pass to the world of exclusive offers from your travel partners at BG Holiday Corp. – come join us!
Membership Fee: 2600 Euro
*Pilgrim™ Card holders will have access to the catalog of resorts and hotels they are interested in through our website at http://bghc.club/. The catalog may also be available in other formats, if requested. (Availability of alternative formats is at the discretion of the executives of the company.)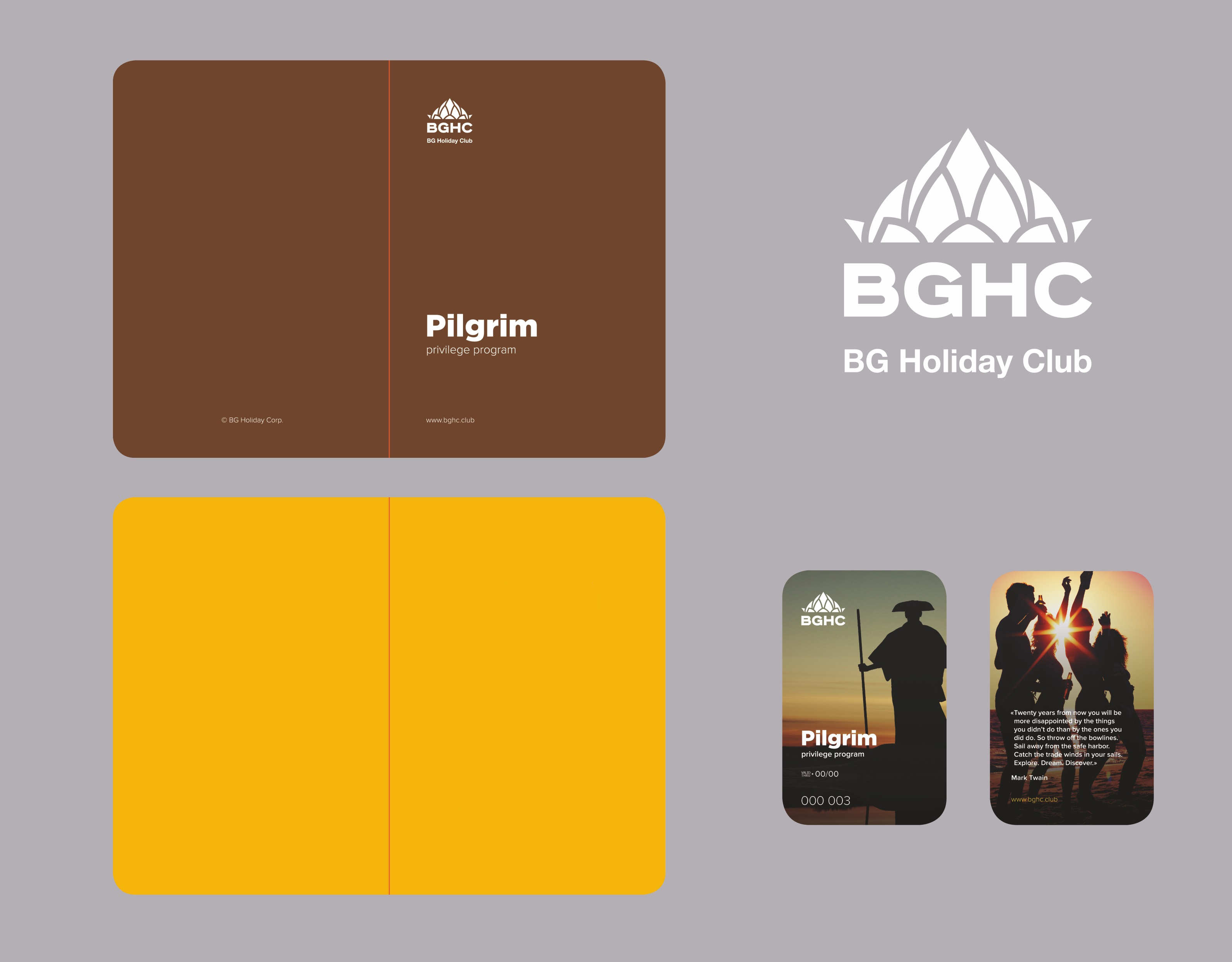 IN ORDER TO BECOME A MEMBER OF THE PRIVELEGED PROGRAM "PILGRIM™":

1. Be at least 18 years of age;

2. To fill in, sign and submit a copy of the application in the prescribed form (this application must be submitted by you personally or by a person authorized by e-mail to pilgrim@bghc.club);

3. Pay the corresponding annual fee (the fee must be paid by you personally or by a person authorized by you).